FourStar Toolkit®


Implementing CRM can be one of the most profitable moves a company can make.  However, great 
results require meticulous planning.  The FourStar Tool kit was developed to help clients

avoid critical mistakes

that can undermine CRM success.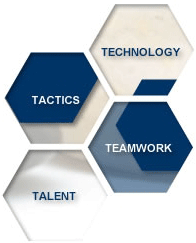 Mistake #1

: Focus on software instead of improvement: Before a penny is spent on software, system purpose
and payback need to be understood. FourStar focuses on business performance, not on just software and data.
Mistake #2: Poor integration. Disconnected solutions can create more work and confusion, not less. FourStar ensures that all CRM framework components are designed to work together, avoiding conflicts and delivering the best possible results.